Posted on February 15, 2012 by Elton
Elton Francis, senior AV engineer at Tea London, has compiled together some snippets from other technical articles on technology that  definitely changed the way we live and tackle day-to-day tasks and activities. These are the sorts technologies that are hard to do without once you start using them.
Technology that changed you forever
I'm sure many of us have left our phone at home or worst, lost one.
I don't know about you, but this creates mixed feelings within me.
If I left it home, I hate the idea that no one can get hold of me at the drop of a hat; but then again I also love the brief sense of freedom, being able to the shrug off the responsibility that comes that a mobile phone carries.
How did people function only just 20 odd years ago with out mobile phones or an email address?
This made me think about other devices and technologies that were not around in the last couple of decades, that we find are impossible to live without today. Some of the answers I came up with may surprise you…
The World Wide Web isn't the Internet, it is essentially the 'web browsing' element of the Internet. Without it, it's unlikely that your Gran would be looking at your Flickr pics or that you'd be chortling at things on Fark. Created by Tim Berners-Lee in 1989 and released in 1992, the web took off in 1993 with the introduction of the Mosaic Web browser. Berners-Lee could probably have made enormous stacks of money from patenting and licensing his invention, but he gave it away instead. What a man.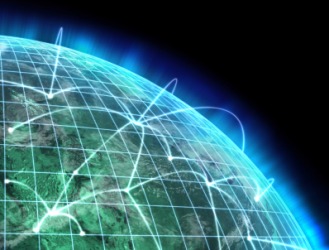 The Global Positioning System was clever enough as a military technology, but when GPS became available to the rest of us it changed the way we drive or 'navigate' to a chosen destination. It might have made a lot of mapmakers redundant. The Sat-Nav systems we used in our cars are just the beginning, though. GPS in mobile phones is already heralding a new era of location-aware sites and services.
Part 2 >