I have to confess, I do like Netflix. It has probably consumed more hours of my time than any other of my unproductive endeavours.
Netflix do keep on changing their content, so from time to time they do introduce something new and fresh in their line-up, but because of their unique way of making suggestions to you, it is sometimes easy to miss these titles.
This my first Netflix list, so I have made a list not comprising solely of new releases, these are my suggestions based on the current Netflix line-up (May 2014).
This is a sitcom based on initially
four, then later, five friends who are devious, selfish, back stabbing, stupid, vain, and are generally ignorant and thus, very misguided. This leads to all sorts of misadventures that cross politically correctness boundaries in a crassly funny way.
It is really great left field comedy from the United States, that is refreshing and original due to the lines it continually crosses. Despite appearances, the main characters are all creative geniuses, both in scripting and how they deliver their roles.
Created and scripted by Rob McElhenney who plays the character Ronald "Mac" McDonald. Danny DeVito is especially good as the sleazy, evil genius uncle.
A Netflix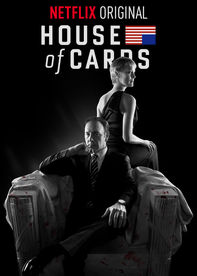 remake of the British TV series and books by Michael Dobbs. The US remake makes a lot of worthy changes to the original series – more updates to modern times and of course following a US political theme as opposed to the original's UK political theme.
If you enjoyed the original series, you will find this remake to be very entertaining and very worthwhile viewing.
For those of you not familiar with the series, it is a brilliant story of a Politician with high ambitions, who will stop at nothing in achieving them; and I do mean nothing.
As always, Kevin Spacey's acting is brilliant, this time as Frank Underwood (FU) – the original's counterpart was Francis Urquhart – so they kept the FU at least…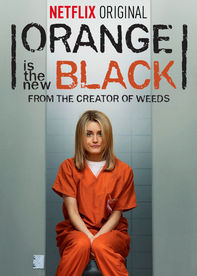 Another Netflix original. From the creator of Weeds – if you liked Weeds, then you will like this. It has the same dark humour with a continuous series of  'out of the frying pan, into the fire' type situations.
It follows the imprisonment of Piper Chapman, essentially someone who really does not belong in prison, oh she was guilty of the crime she committed, she is just a bit too middle class for it.
Series features Jason Biggs (you know, the pie f*@ker from American Pie) as the boyfriend of the main character, Piper. He is one of the 4 male characters in an otherwise all female cast.
I find the humour deeply amusing, very dark, very funny. The second series will be delivered, as usual on Netflix, as a complete series, in early June 2014.
I think the same creative team behind the New Zealand series 'Outrageous Fortune' are behind this series. Outrageous Fortune was culled by Netflix , so sadly it is a little pointless in me recommending you go watch it, It was a good series and refreshingly different.
The Almighty Johnsons is basically about 4 brothers and a granddad that are all descendants of Viking gods. The story centres on the youngest brother, who after turning 18, gets his 'god powers' . His brothers and grand dad initiate him into this family secret of what it means to be a god.
It is only when the first get their 'God powers' will they know which of the Norse gods they are a reincarnation or vessel of.  Suffice to say, when this is revealed early on, it sets a quest, that spans over its 3 series, for the youngest brother. He has to find the Norse goddess counterpart to his Norse god.
Despite the series lacking the budget and glitz that is typical in a lot of series now, its simplicity is what contributes to its charm and entertainment . It is fairly mindless entertainment, but sometimes that can be nice when you just want to unwind.
For some reason Netflix only feature 2 of the 3 series made – so it is likely that you will have to go dig around elsewhere to get the last series, only if you enjoyed it of course.
Tim Roth plays an Englishman in America – using a rather thick Lundun accent, who is basically a human lie detector with amazing accuracy.
He and his team offer their services to a number of police authorities and clients, leading to various situations and storylines that are not uncommon in US TV series.
I am sure this series has been broadcast on satellite TV, for those of you who missed it, it worth a view. It is not too taxing on the brain. It is about as entertaining and taxing as House or Elementary.
It sometimes feels like an American version of Little Britain, but that I suppose it is easy to compare one sketch show to another. The unique comedy stylings of Fred Armisen and Carrie Brownstein make this a stand-out sketch comedy series. It parodies life in Portland, which, from the show's perspective would lead you to believe that Portland is inhabited solely by liberal, sandal-wearing, bike riding, artistic, left-field people only. Then again Portland was the city that emptied a huge water reservoir because somebody peed in it.
It is very clever at times, sometimes, like with the sketch genre, can also have a few misses, overall it is a very entertaining and funny series.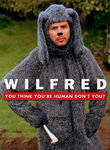 This is a somewhat surreal Australian black comedy about the relationship between a dog and his owner's boyfriend (she is a good looking blonde). It has won quite few awards and is based on an award winning short film.
The dog, Wilfred, is just a man in a dog suit, but for the purposes of the comedy is seen by all to be an ordinary dog, except by the owner's boyfriend. Wilfred communicates with the boyfriend as you would expect two Australian men to. Wilfred is jealous of any new boyfriend, so they compete with one another to occupy the affections of the girl. Wilfred does not play fair, and turns out to be a really bad dog!
I recommend it because this is something different. The series features ordinary people, in ordinary surroundings, doing surreal things.
This Canadian series is a 'Mockumentary' following two petty criminals who are residents of a Canadian Trailer park. The two usually end up going back to prison at the end of the 7 first series.
Netflix are making two more series, some 7 years after the original series ended.
Trailer Park Boys has a cult following, and not hard to see why, I was hooked after the 3rd episode, and considering each episode is only 20 minutes long, it took under an hour for me to become totally hooked.
Like with the other recommendations I have made, this series is based in very ordinary surroundings, but with some very colourful characters that roam around the Trailer Park – from the Park Supervisor (Jim Lahey), to Bubbles – who seems to be the only one with any common sense, to the obligatory Wigger (J-Roc), to the various 'town drunk(s)' (all of them).
Highly recommended, and I look forward to the new series.
This Norwegian TV series was broadcast on BBC Four . It is also the first original Netflix series.
Lilyhammer is about a New York mobster who is put into Witness protection and moves to the Norwegian town of Lillehammer, famous for once hosting the Winter Olympics. In no time the mobster reverts to his old ways and sets up a few illicit business's recruiting the help the town's often useless and bumpkinish criminals.
It is a genuinely charming, warm and funny TV series.
A Danish series about a school teacher and mother that has a strong rebellious streak.
It tackles quite a few controversial topics in a light and funny way.
If you enjoy Nurse Jackie, then you will definitely enjoy this series – it features a strong woman who often succumbs  to her own weaknesses.
It is Danish with subtitles, so not one for those of you who hate reading when watching a show. I hope Netflix will show the second season.
It goes without saying, that if you have not seen Breaking Bad yet, then it is probably time you did – believe the hype.